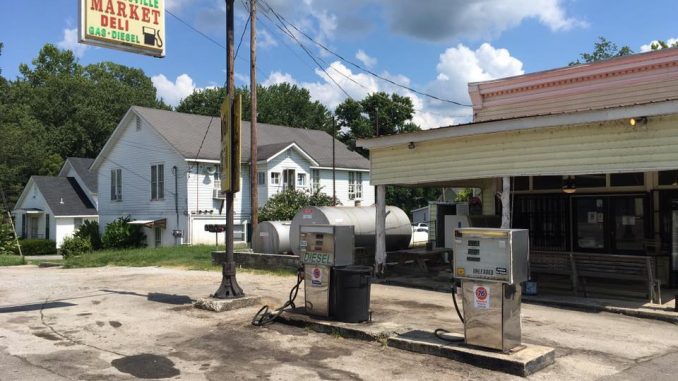 lazarus Jul 15 03:12AM
it is real now.
very, very real.
the first half of the second day has passed,
and, by vol state standards, it was a gem.
heated up pretty good in the morning
but by early afternoon
the atmosphere simply could not hold all the water and heat energy any longer.
whole quadrants of the sky turned from blue to black
almost unnoticed.
it was the rumbling thunder that alerted those following the white line
that weather was about to happen.
thanks to the magic of "spot thunderstorms"
race reports issued by the various runners might sound as if they had run in different races, on different days, on different continents.
"it was raining so hard that i could not see the road (huge, ice cold drops that hit me like shots from a paintball gun), and the wind was buffeting me around until i wasn't sure what direction i was going."
"it was a slow death march in the blazing sun. it was only about 100 degrees, which felt almost chilly after yesterday.
but i was so over the thrill of running in the heat."
"It was hard to believe that there was no cloud to block out the sun. it was obvious that it had just been pouring down rain here a few minutes ago. water was still running off the pavement in rivers, as clouds of steam swirled up in the bright sunlight. the last thing i needed at this moment, was to run in a sauna."
it was as if the vol state had been angered by the low dropout rate despite the brutal temperatures of day 1, and was petulantly throwing a fit at those who refused to wilt.
for the vol staters, this was reality sinking in.
a lucky few were near shelter when the storms struck.
the others had no choice but to make themselves as small a target as possible,
and soldier on.
running the vol state is like boxing with your hands tied behind your back.
all you can do is absorb punishment.
you cannot dish any out.
kevin gerteison was once again in the lead at the end of a second consecutive 12 hour segment. however, he probably does not know this, as his crew was studiously not telling him when i saw them last. three of the previous leaders had already headed for home, a lesson not lost on kevin's crew. survival is pressure enough at the vol state.
francesca muccini has been running a great race… thus far. and had moved into second, only a mile back. Jbob jones, matt collins, jennifer carvallo, and frank dahl all had passed the 100 mile mark, and were definitely still in contention.
with the race only about a third of the way done, there are surely many more lead changes to come. and it is entirely possible the ultimate winner is not even among those past the 100 mile mark. we know that someone will be king….. we do not yet know who.
laz
Race Links
Tracking Sheet: http://www.tinyurl.com/Volstate2017
Map: https://drive.google.com/open?id=165MZvt5kHY5WGtE0geLsCIBB8Bo&usp=sharing
Facebook: www.facebook.com/volstaterun
Multidays.com The home of multiday running news and events.