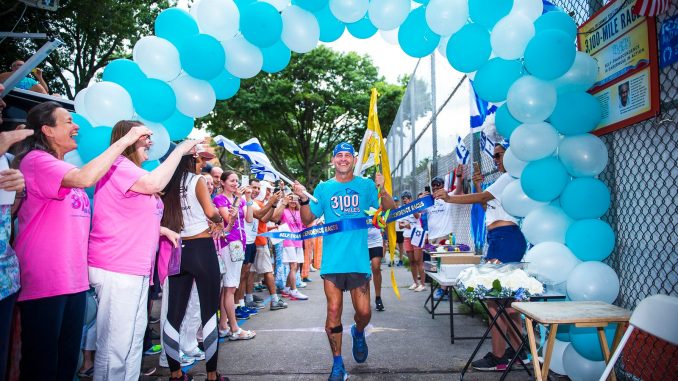 At his first attempt Kobi Oren finishes the Self-Transcendence 3100 Mile Race 2018 in second place around 9:24 local time this morning, Day 47. The official time was 46:03:24:48. The pioneering Israeli has set multitudes of records that will no doubt inspire his fellow countrymen to emulate this pinnacle of multiday running.
Austrian Ushika Muckenhumer has about 250 miles to go and will probably finish on Monday afternoon. Surasa, Kaneenika and Sopan will reach the goal on Tuesday, all being well, Day 52, the final day when everyone's race draws to a close.
Race Links
Race website: Self-Transcendence 3100 Mile Race
Race Charts: Race charts and statistics
Utpal Marshall's Perfection-Journey Kobi's Finish
Yolanda Holder Facebook
Kobi Oren Facebook
William Sichel Facebook
Sri Chinmoy Ultra race photos
Sri Chinmoy's website: Sri Chinmoy.org
---
Multidays.com
The home of multiday running news and events.