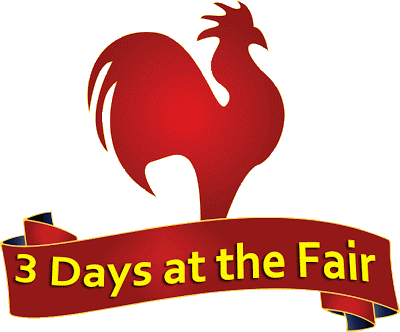 3 Days At The Fair 2017 – 6 Day race leaders at the 126 hour point – 18 hours to go. The 72,48,24 hour races are all running concurrently. The 12 and 6 hour events start this evening.
In the 6 day Jeffrey Dimaggio leads the men with 337 miles and womens leader is just behind with Ella Roberta Lombardi – second place overall.
Catherine Cohen, 115 miles, leads the 72 hour women and Darren Worts, 206 miles, leads the men.
In the 48 hour Allison Lassoe, 101 miles leads the women and Phil McCarthy, 123 miles leads the men.
The 24 hours mens leader is Christopher Delucia on 40 miles and leading woman is Catherine Kelly on 34 miles.
Download the latest updates as a spreadsheet on the facebook page pinned to the top.
| | | |
| --- | --- | --- |
| Pos | Name | Miles |
| Men | 6 Day | |
| 1 | Jeffrey Dimaggio | 337 |
| 2 | David Lettieri | 315 |
| 3 | Dong Lin | 314 |
| 4 | Fred Murolo | 311 |
| 5 | Christopher Regan | 297 |
| 6 | Jim Cook | 289 |
| 7 | Gary Ferguson | 286 |
| | | |
| Women | Day | |
| 1 | Ella Roberta Lombardi | 330 |
| 2 | Darlene Kresse | 265 |
| 3 | Joan Cook | 243 |
| 4 | Fran Libasci | 230 |
| 5 | Margaret Schlundt | 226 |
| 6 | Marion Landry | 203 |
| 7 | Melissa Huggins | 194 |
| | | |
Links
Race Facebook
Race website: 3 Days At The Fair
Related Posts
3 Days At The Fair 2017 6 Day Race
3 Days At The Fair 2016